Product Description
Media Coverage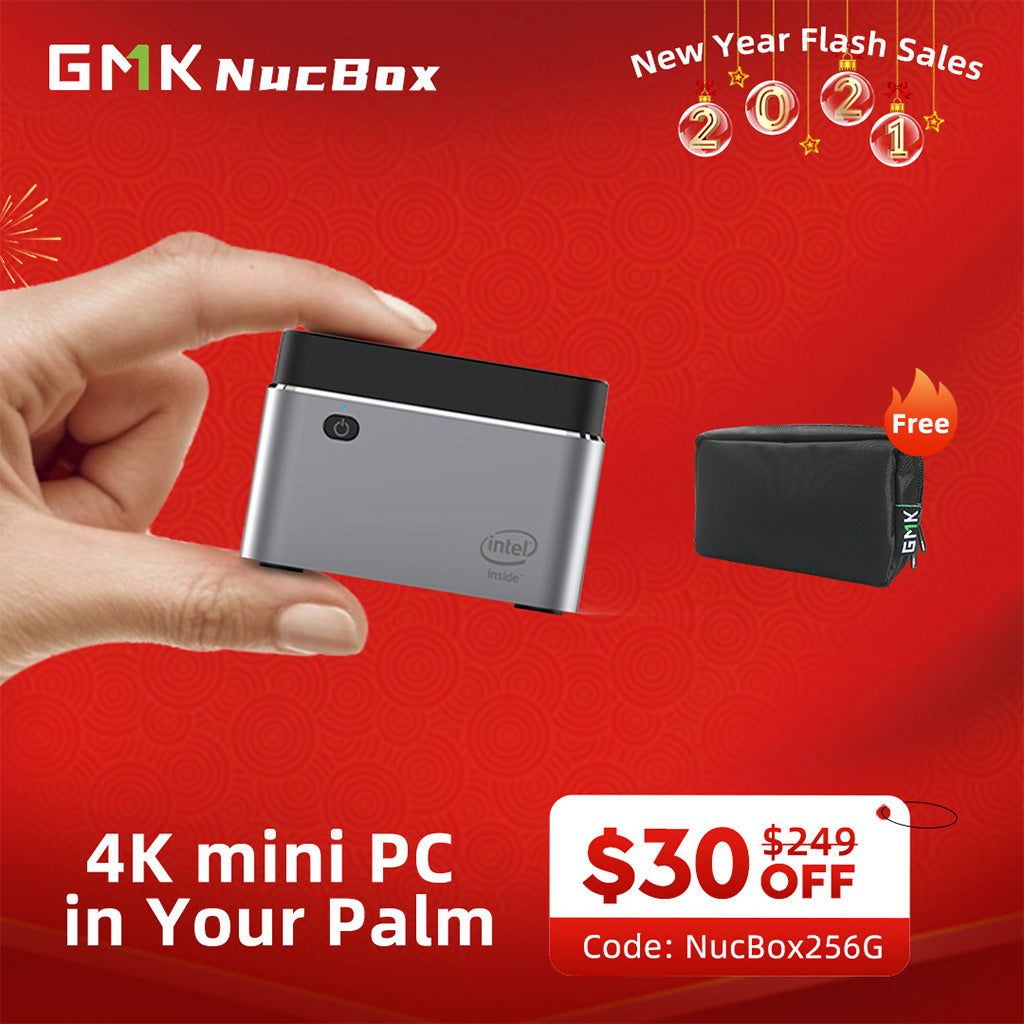 Most Powerful Palm-
Sized 4K Mini PC
NucBox is the ultra small form factor PC yet comes with high performance, which is designed for on-the-go productivity and 4K entertainment.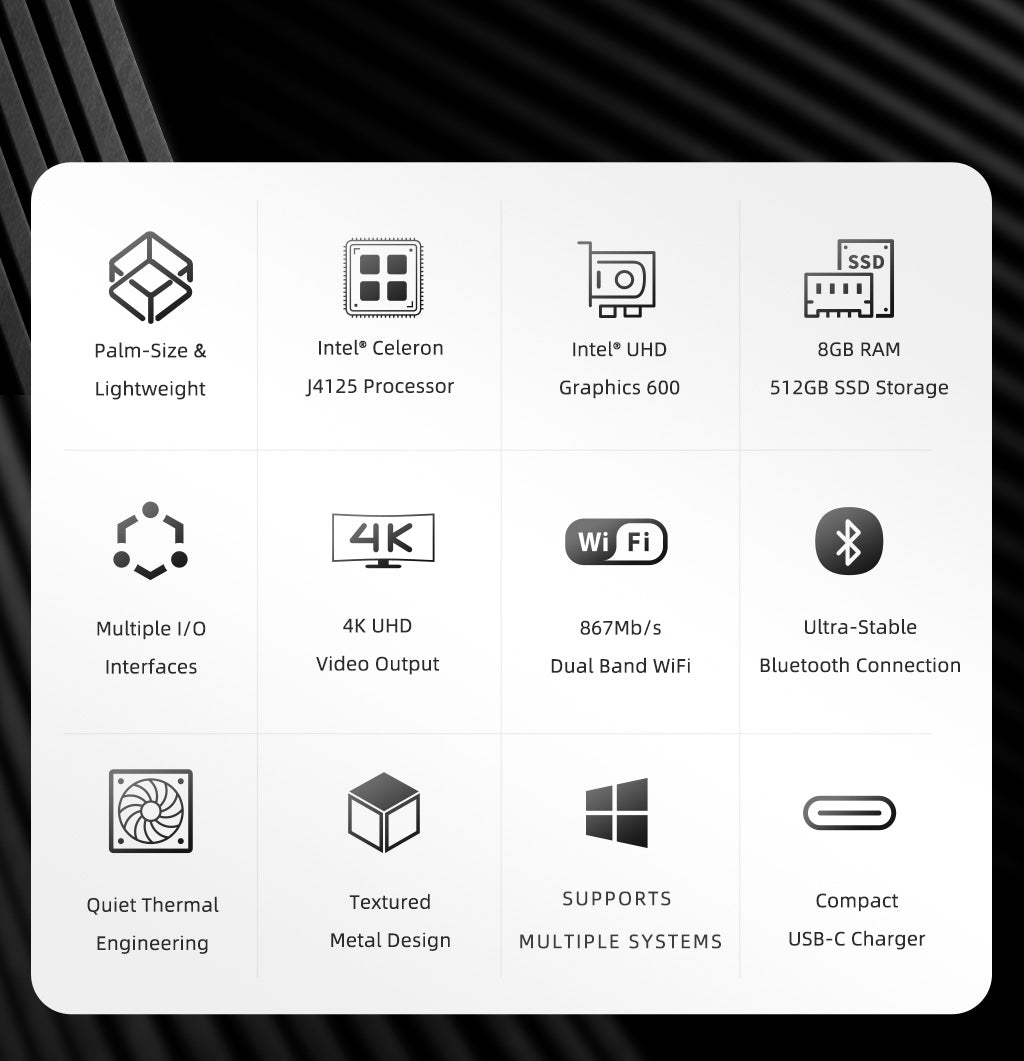 Core Features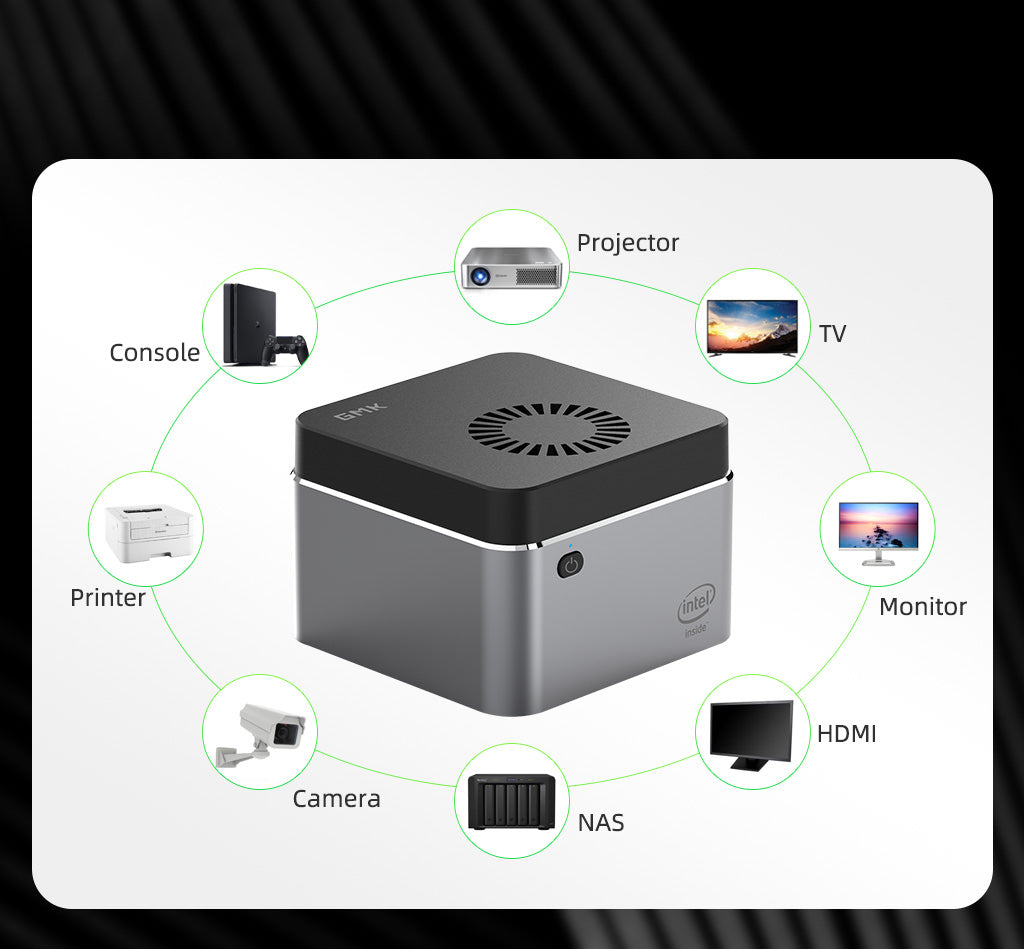 Connect NucBox To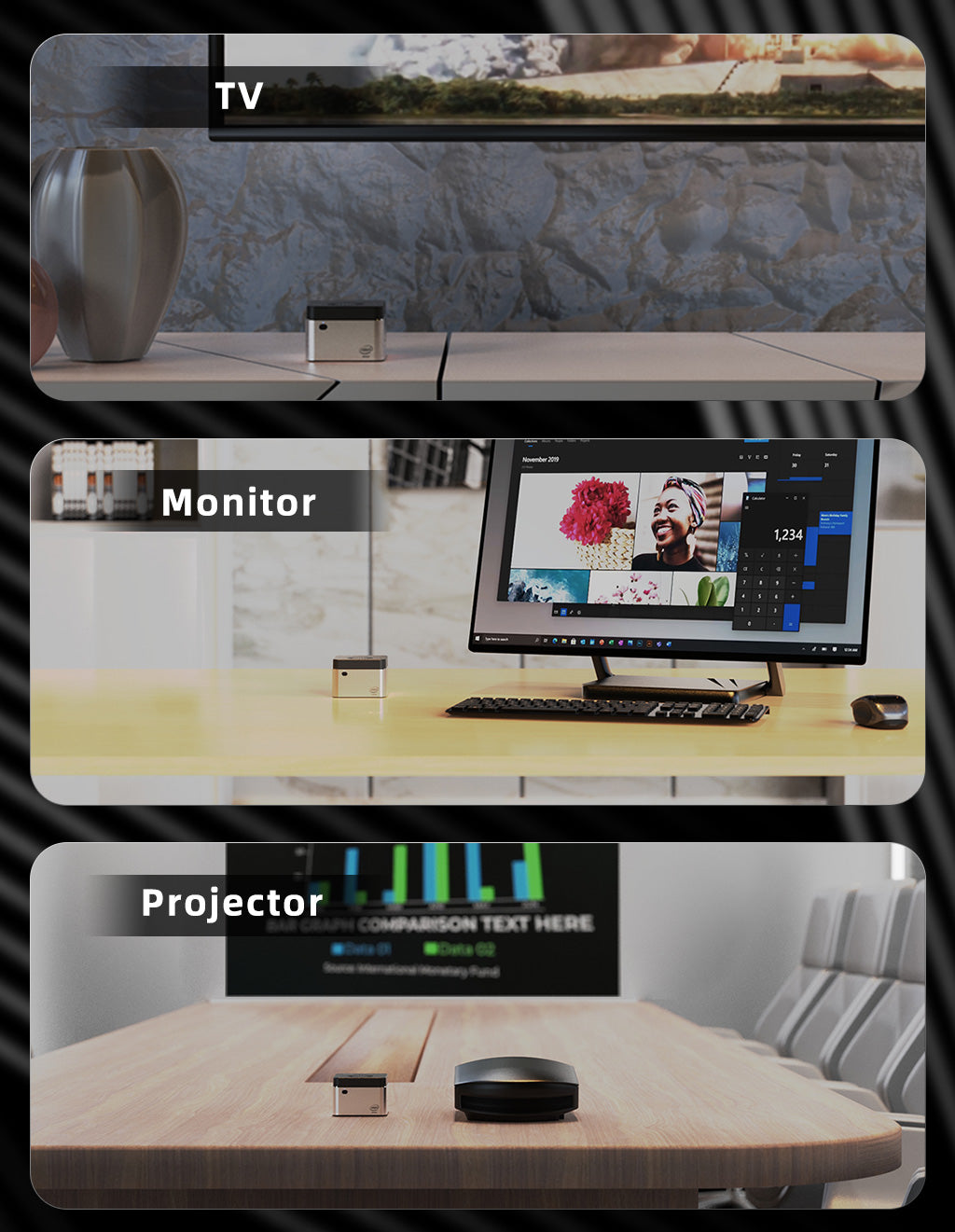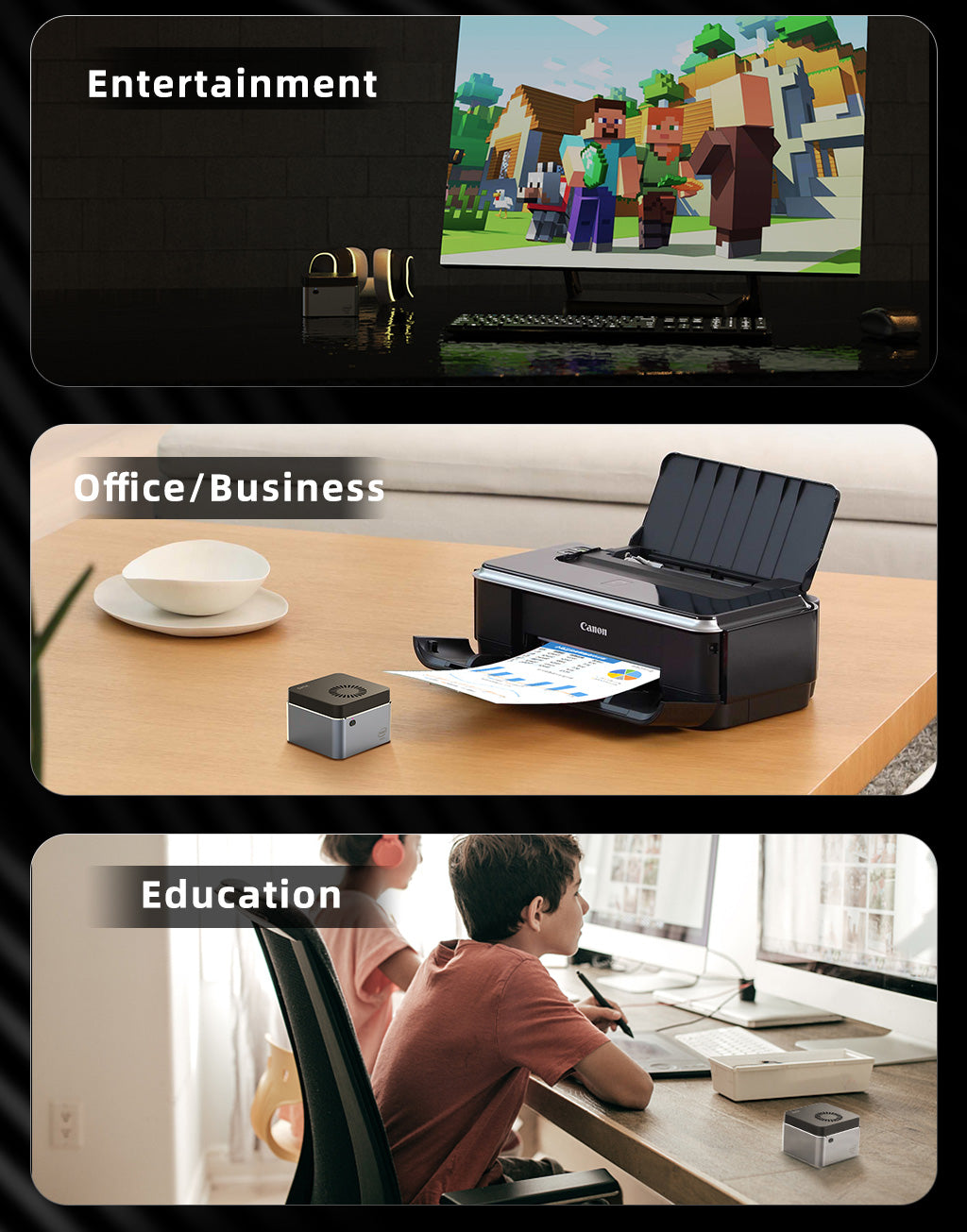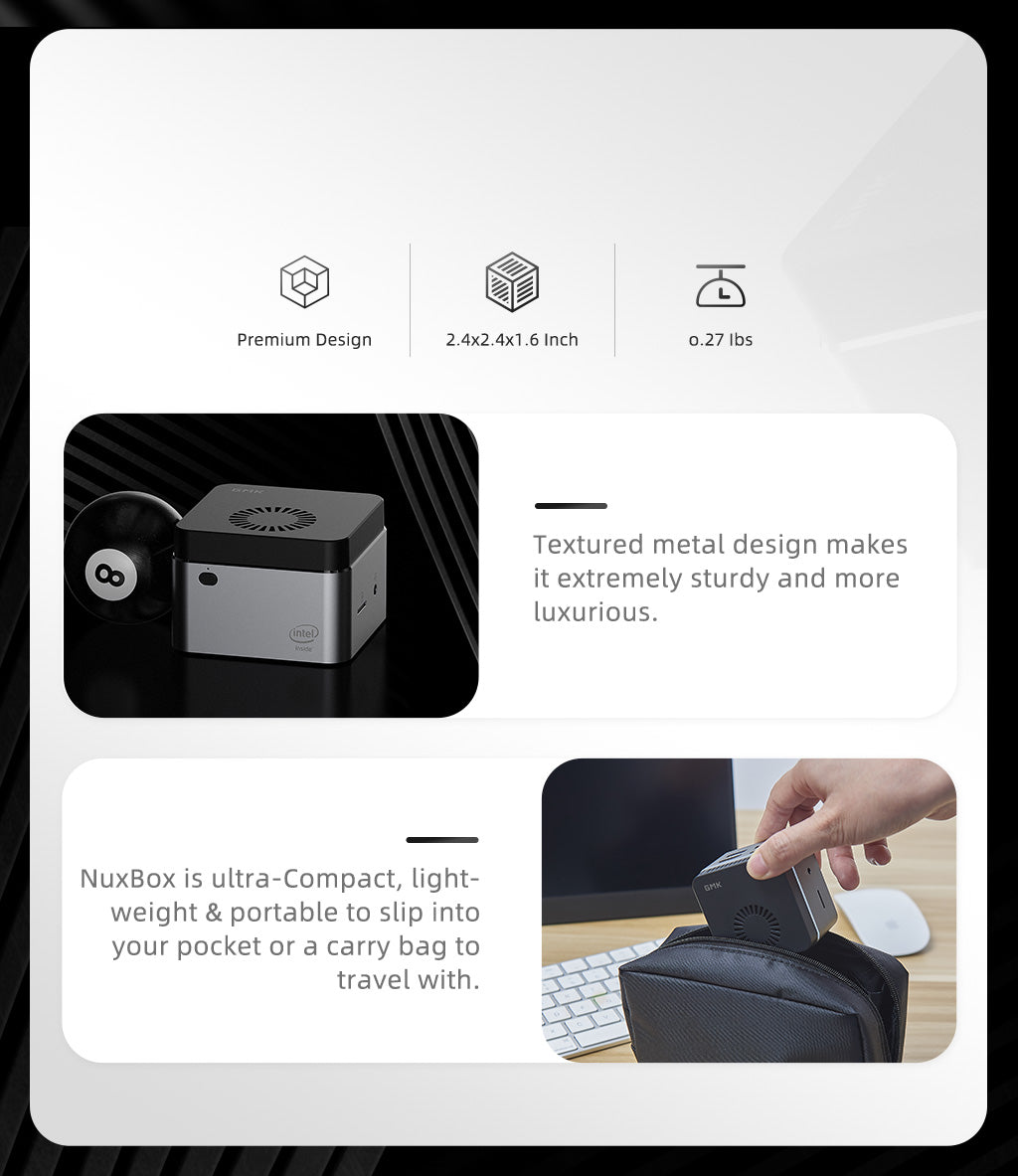 Less is More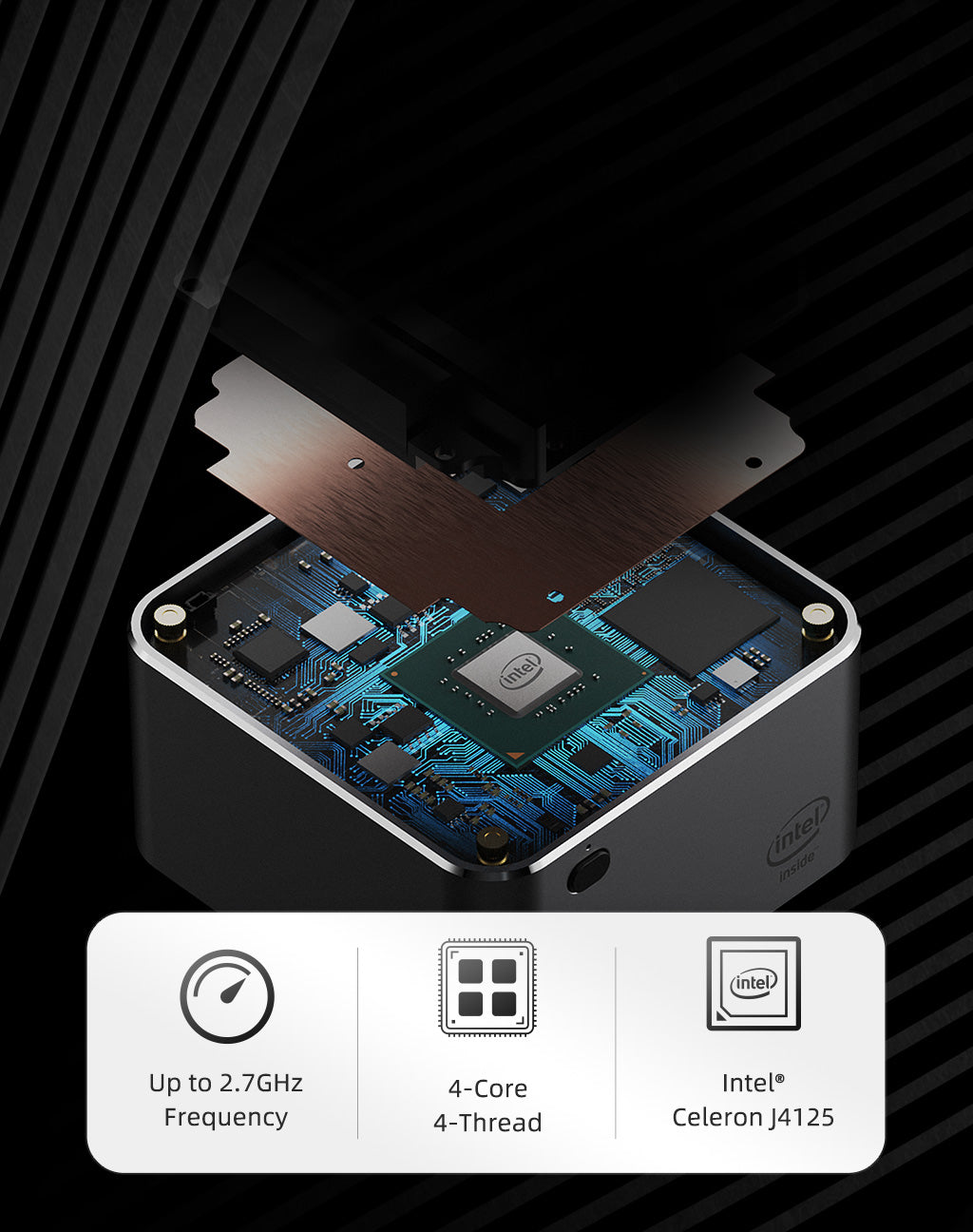 Great Performance
comes in Small Package
NucBox achieves unparalleled fluency and unbelievable quick response featuring Intel® Celeron® J4125 CPU with 4-core 4-thread up to 2.7GHz frequency.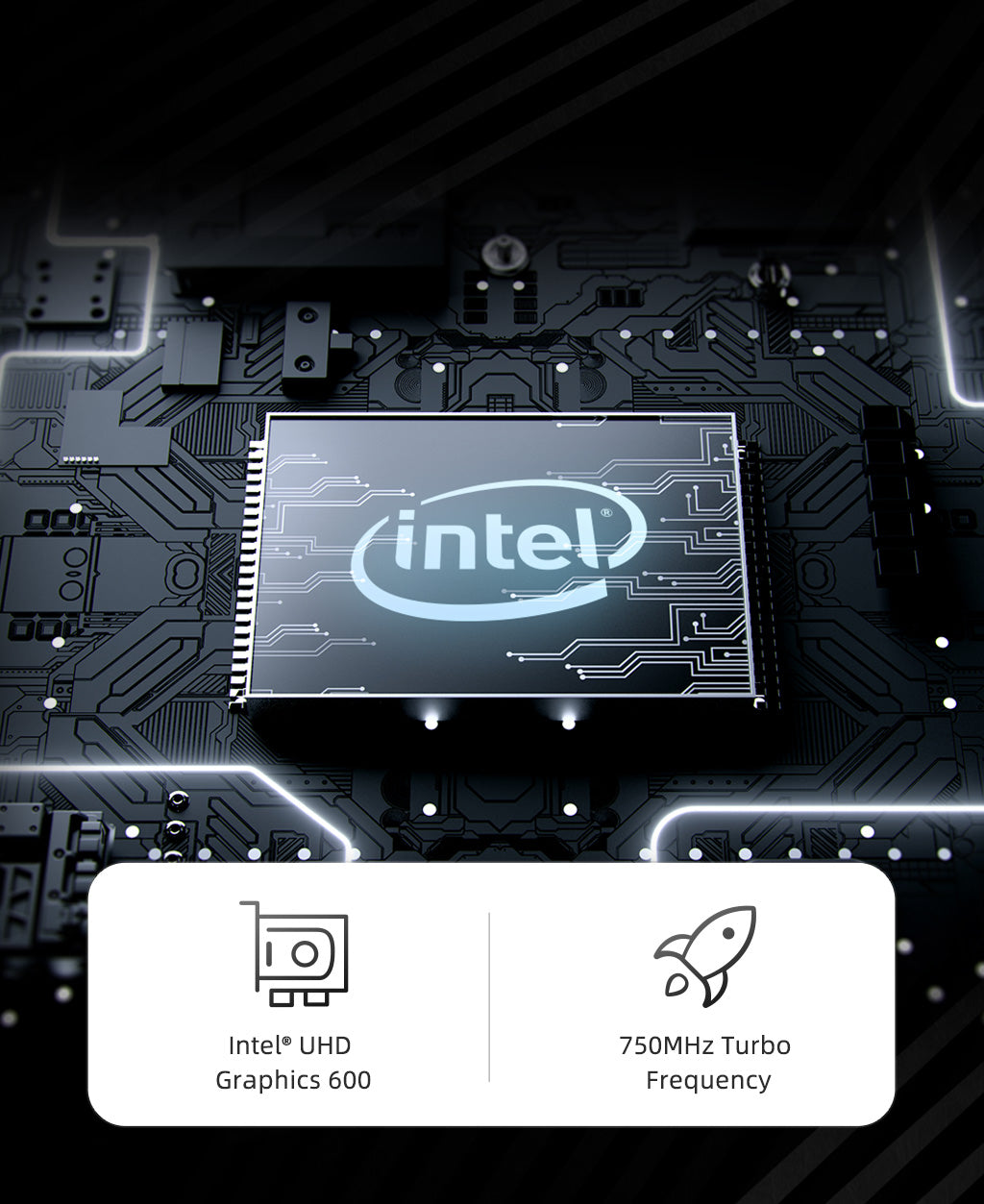 Intel UHD Graphics 600
Through a series of intense testing, NucBox can run most of mainstream lightweight games smoothly at a very high frame rate.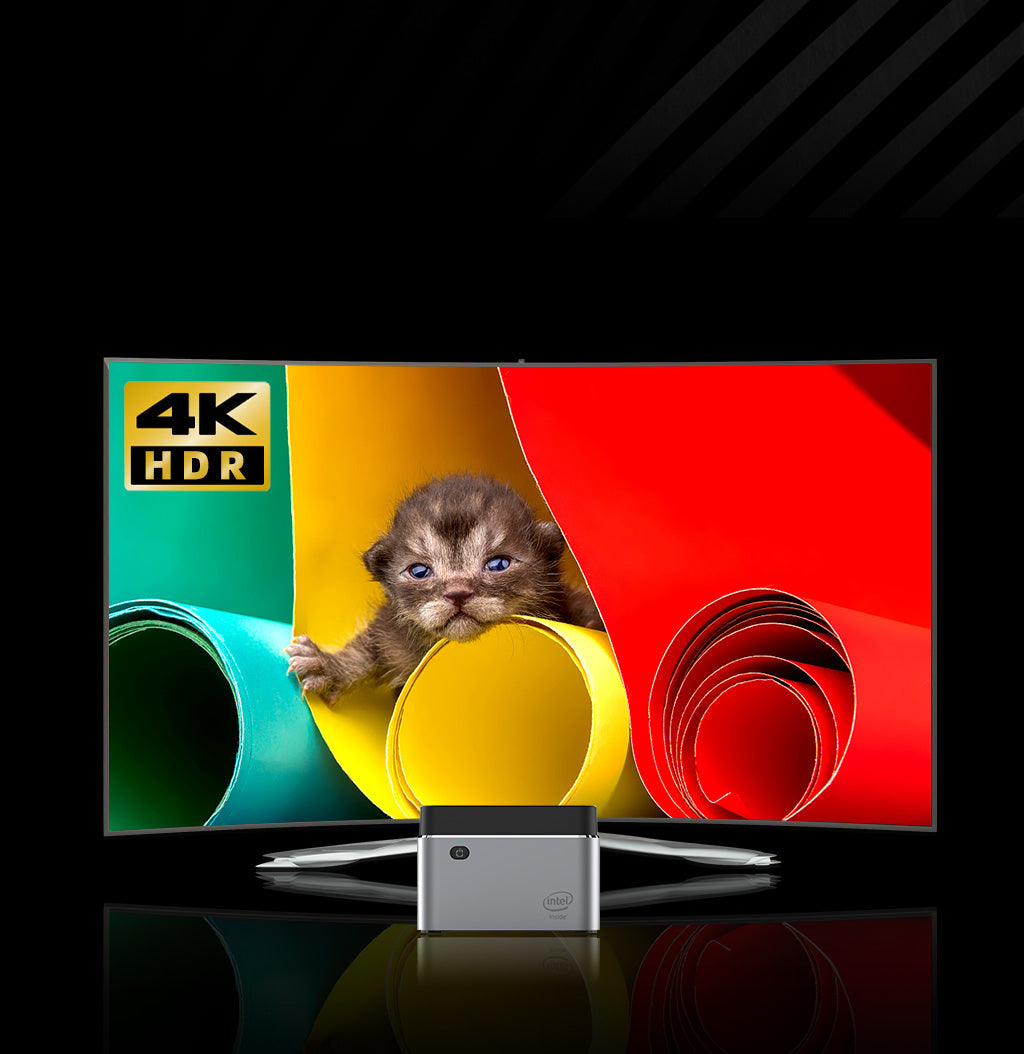 Advanced 4K UHD Video Playback
NucBox delivers fantastic entertainment experience like movies and TV shows thanks to the 4K@60Hz playback capabilities and the H.264, H.265/HEVC, VP-9 video encoding and decoding support.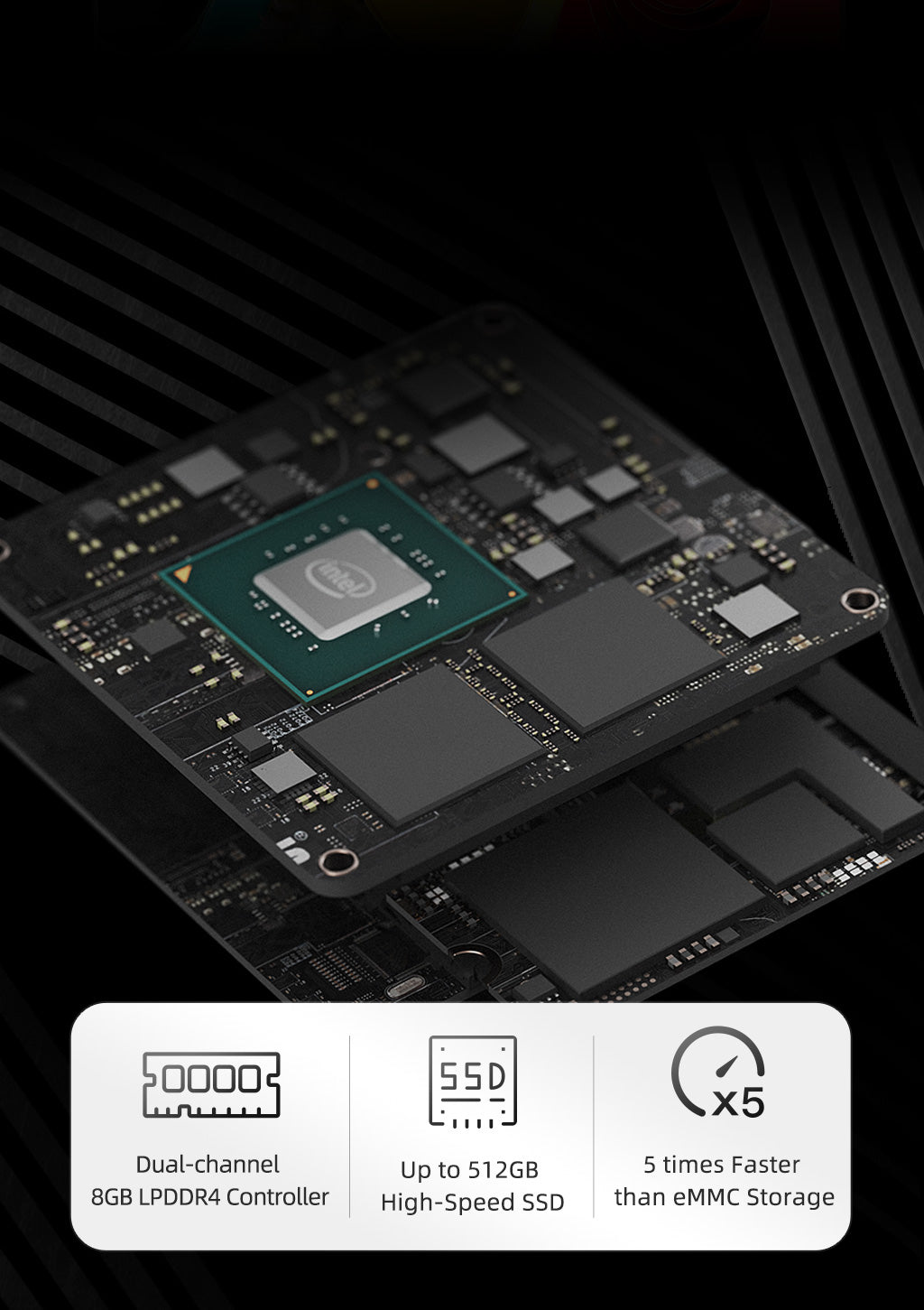 8GB + 512GB SSD High-Speed Storage
Its 8GB LPDDR4 high-bandwith memory offers seamless multitasking and lag-free switching between lots of resource-hungry software. While 128GB/256GB/512GB SSD high-speed storage options enables to boot up your computer and launch apps in blazing fast times.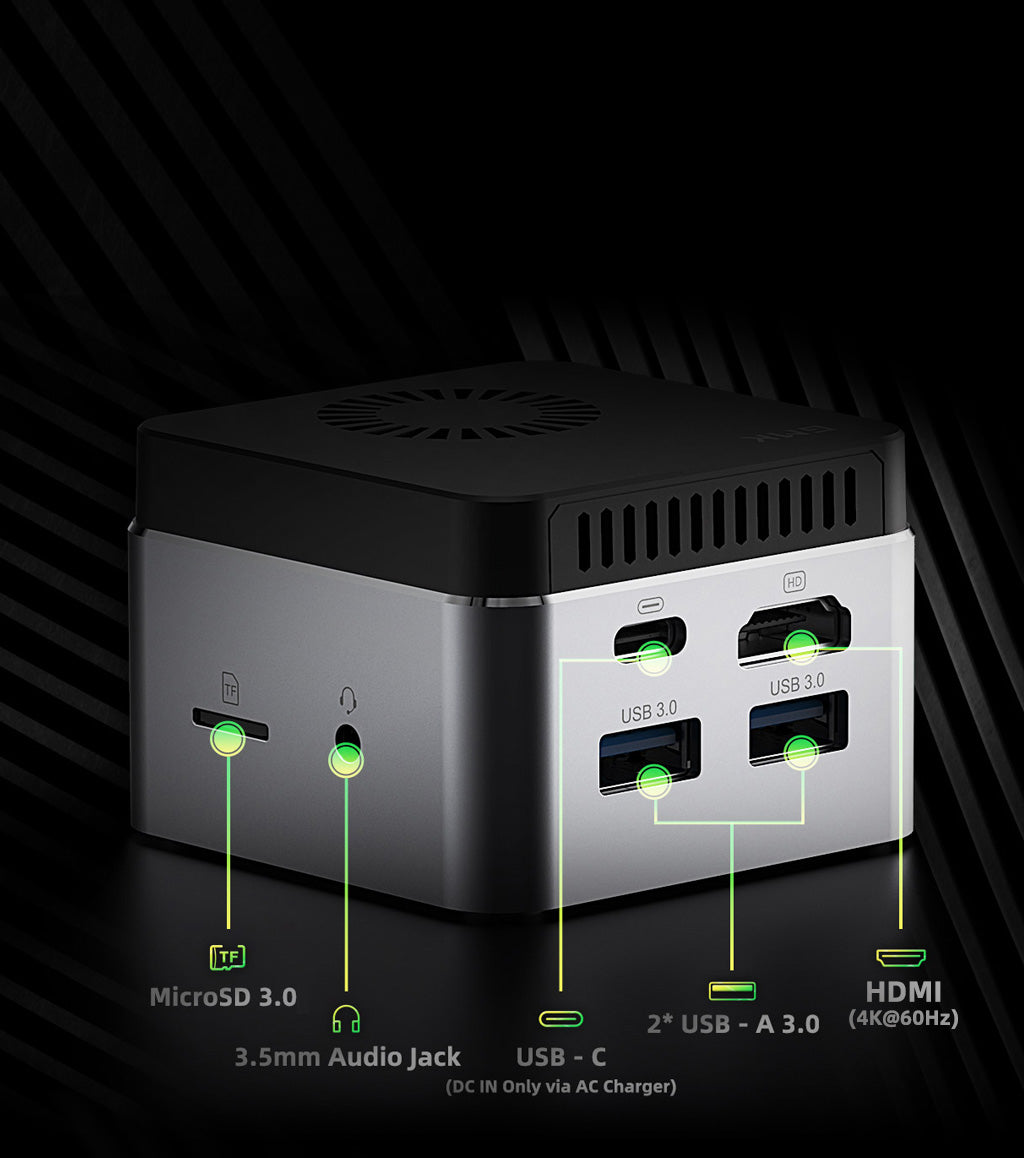 All the I/O Ports In Need
NucBox provides all kinds of interfaces for different types of peripherals – without being confined to the space inside the enclosure.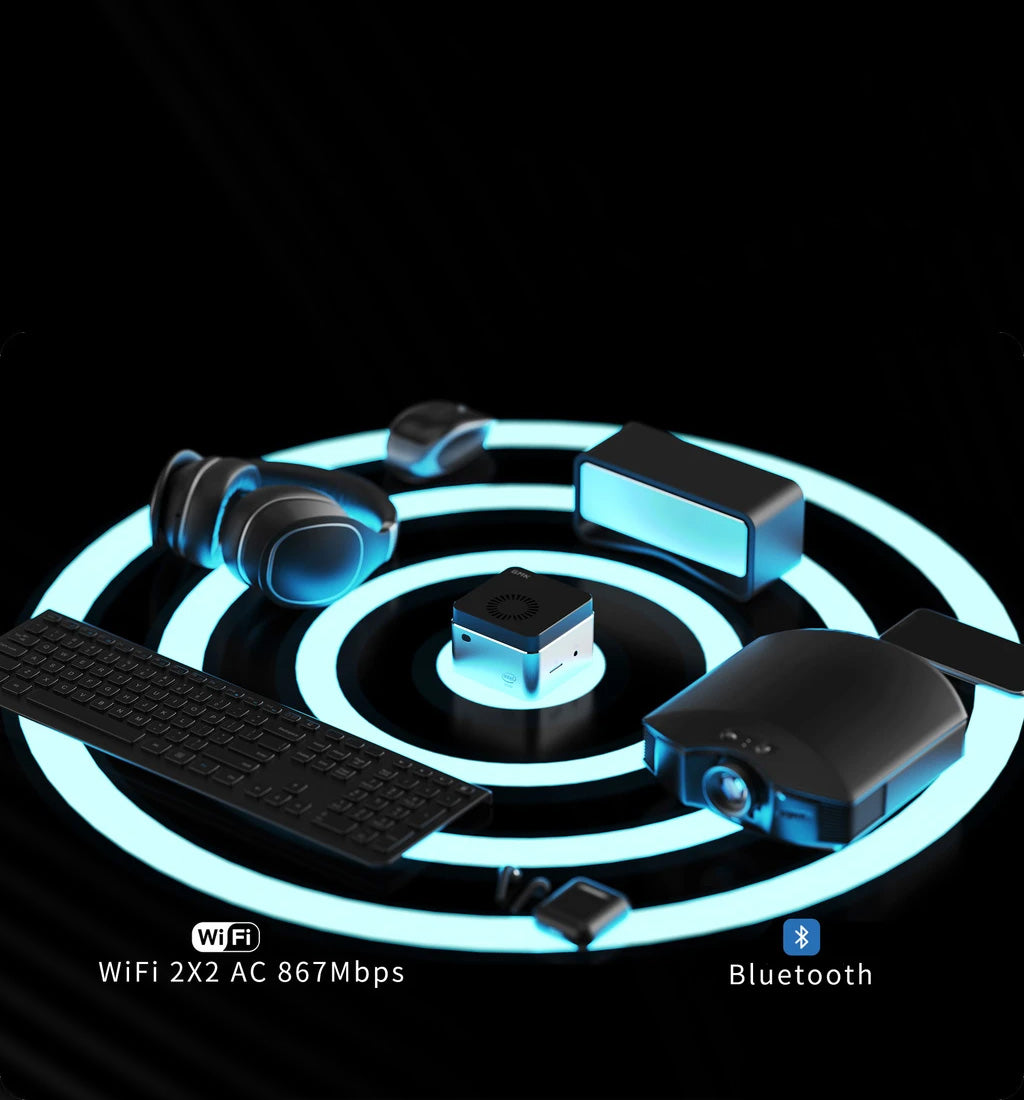 Bluetooth Connection
The built-in Bluetooth makes pairing with all kinds of Bluetooth-enabled peripherals possible, such as: mouse, keyboard, speaker and so on.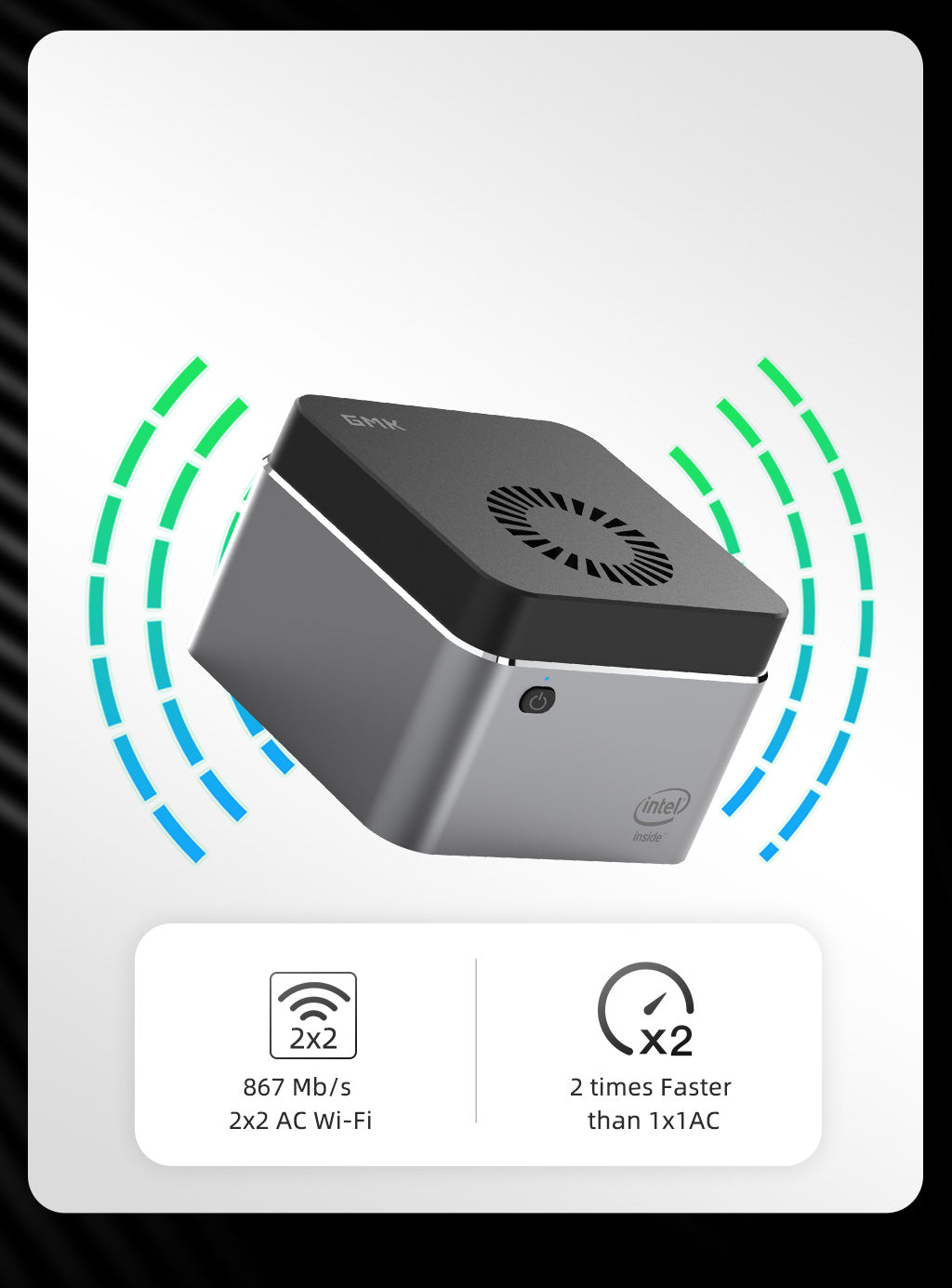 867 Mb/s Intel® 2x2 Wireless-AC
Super-fast and stable wireless internet connection (2.4GHz/5GHz dual-band) anywhere, anytime.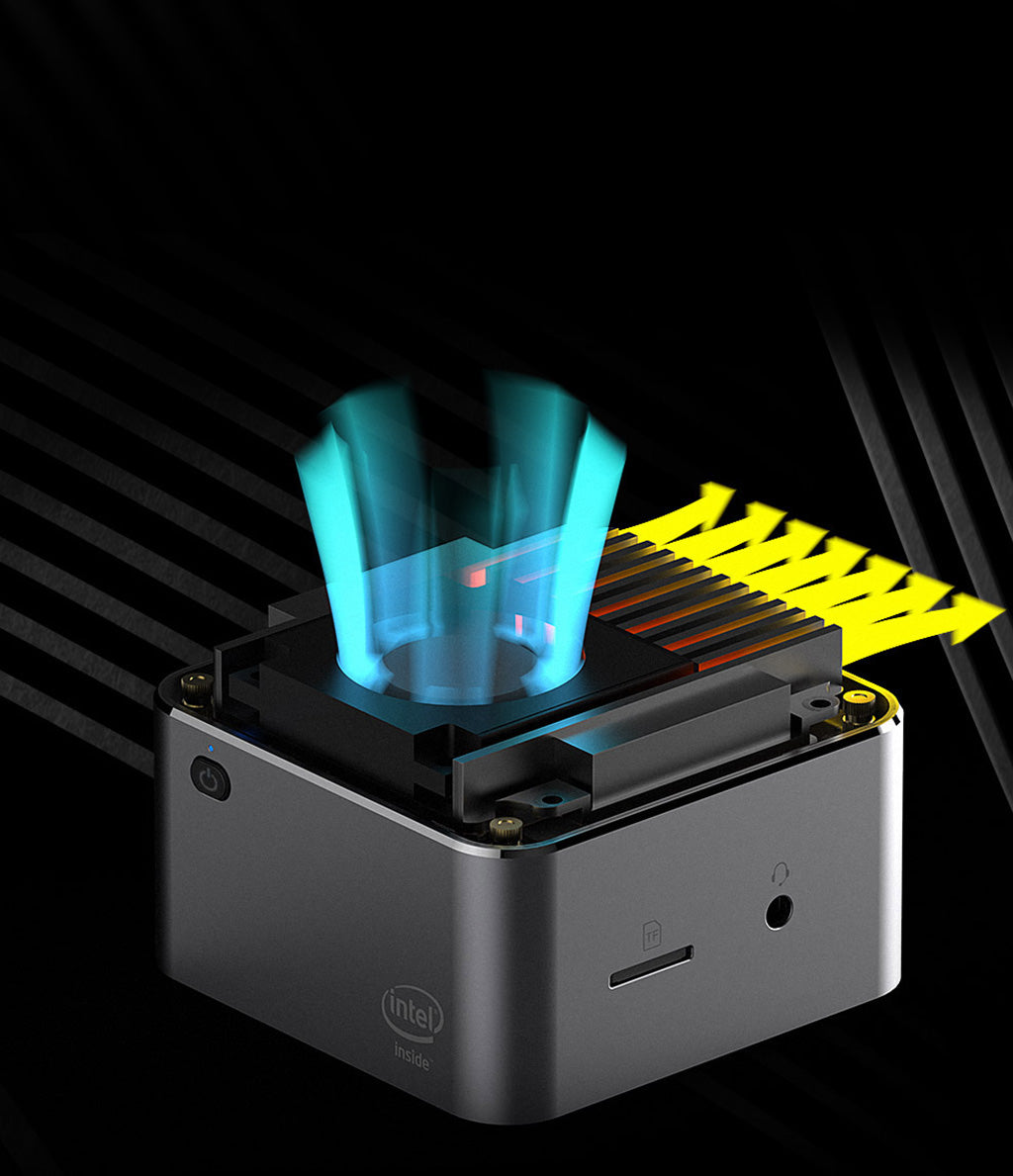 Whisper Quiet Thermal Engineering
10W low power consumption design and 90mm cooling fan keep the crucial components' temperature down. Enjoy peak performance in a more quiet environment with just 19db noise control.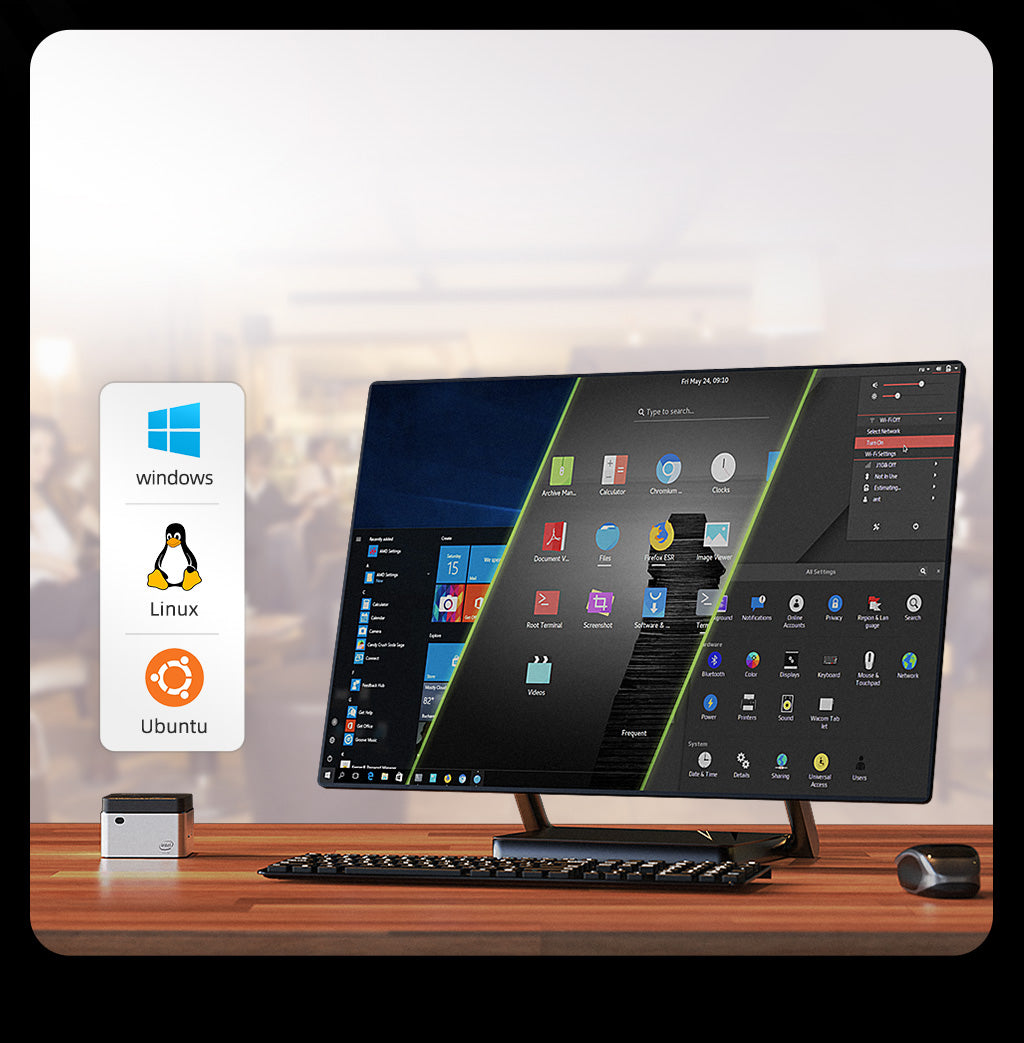 Supports Multiple Systems
With various systems compatible, NucBox will greatly enhance your productivity.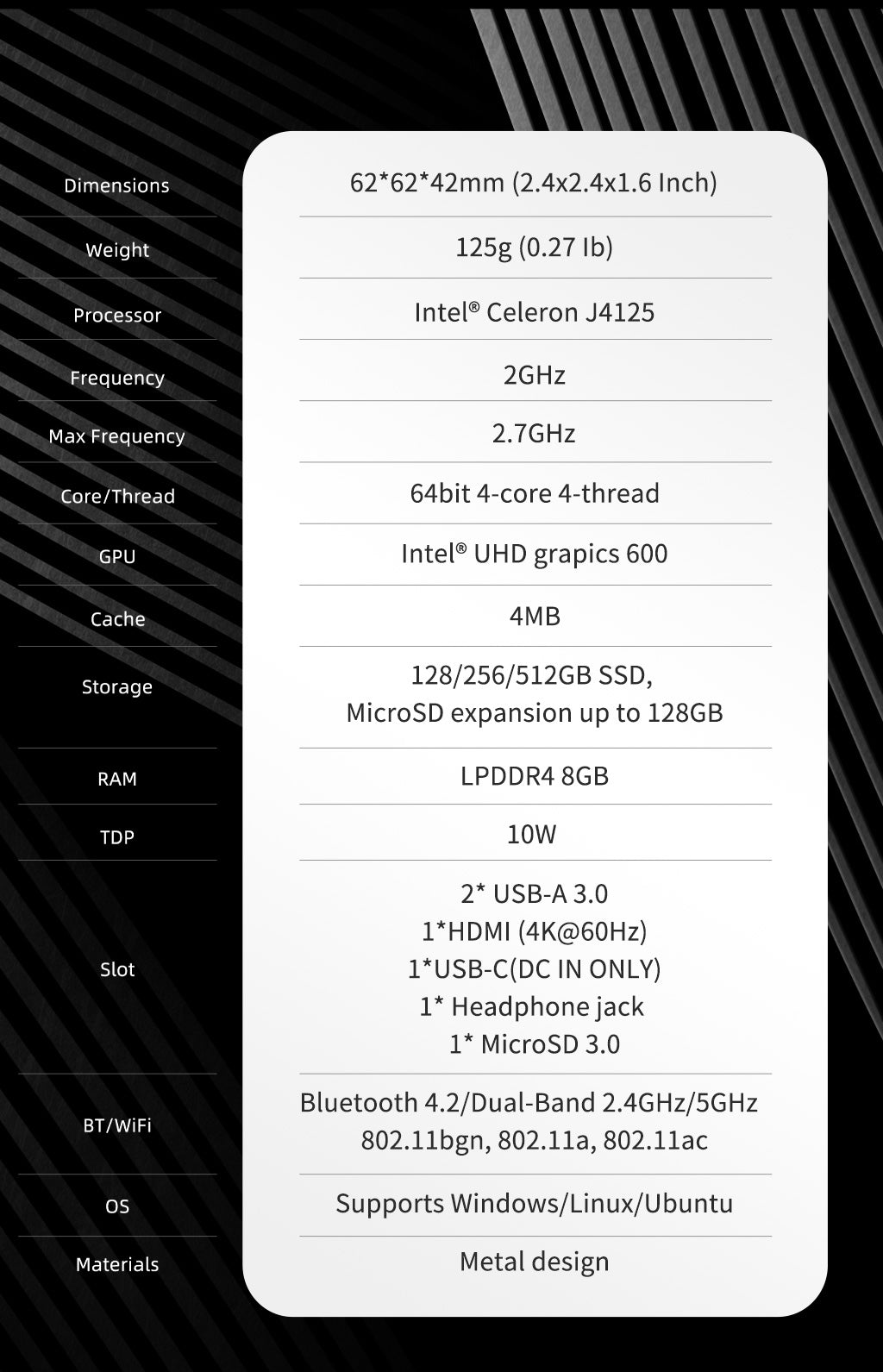 NucBox Technical Specs
Customer Review
---